About Prime Pressure Washing & Painting, LLC
Welcome to Prime Pressure Washing & Painting, LLC – your preferred choice for top-notch residential and commercial pressure washing services in Baton Rouge and the surrounding area. We are family-owned, locally operated, and fully insured. Our team of expert technicians is dedicated to helping customers protect and keep their properties looking pristine through soft, power washing, and exterior sanitizing. Reach out to us today – we're ready to assist you.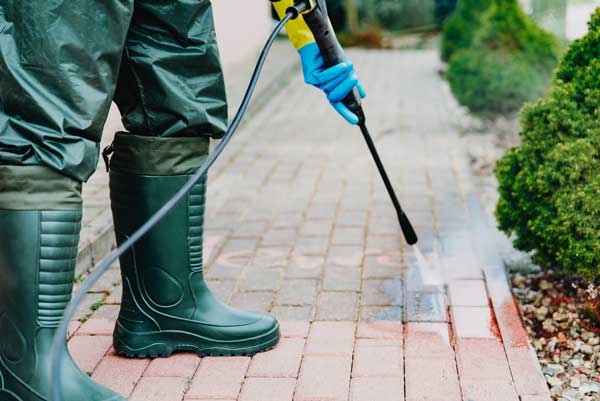 Areas We Can Clean:
Surfaces: Siding, brick, stone, stucco, soffits, patios & concrete.
Flat Surfaces: Driveways, sidewalks, paver patios, decks, parking lots, dumpster pads and more!
Roofs: We use a soft wash method to remove dirt and algae from shingles, metal roofing and solar panels.
Our Services
At Prime Pressure Washing & Painting, we provide a multitude of services to keep your home and commercial property looking their best. From residential to commercial pressure washing, we are equipped to handle any job no matter the size. Our services include:
Soft Washing to prevent damage with high volume, low pressure, and environmentally friendly and biodegradable detergents that won't harm your pets, children, plants, or home exteriors.
Pressure washing various flat surfaces such as; sidewalks, stairways, walkways, patios, and driveways to effectively remove dirt, dust, mud, grime, stains, salt, mold, and more.
Commercial property cleaning services for buildings, signs, parking lots, curbs, windows, brick walks and entryways, eaves, and any exterior building surfaces.
Deck and fence restoration to help keep your outdoor living areas looking great.
Our window cleaning service includes exterior frames, tracks, screens, and glass. We guarantee streak-free results with our specialized techniques and cleaning solutions.
When you hire us to clean your house, here's what you can expect
Before applying our soft wash, we will move all your exterior furniture and apply our specially formulated house wash from top to bottom, eaves to ground.
What We Offer
At Prime Pressure Washing & Painting, we are devoted to providing exceptional results for our customers. Our team has been serving the industry for the past 10 years and is equipped with top-of-the-line equipment and procedures to make sure your property looks its best. Our pressure washing services are prompt and reliable, always leaving your place looking pristine after every job. Our soft washing method ensures that there will be no damage to the surfaces we clean, from homes, brick and siding, pavers, wooden decks, and fences to driveways, patio furniture, and concrete spaces. Not only will this bring a fresher look to your abode but also prolong the life of each surface. With over two decades of experience under our belt, we are more than capable of handling all pressure washing needs.
Why Work With Us
We are a family-owned and operated business, with Christian values at our core. Our professionals have combined 20+ years of experience in pressure washing and sanitizing all surfaces with quality, safe and eco-friendly products. We use the latest technology and techniques to ensure optimal results every time. Our services are available both commercially and domestically, while also being insured. For premium quality soft washing, power washing, or exterior property cleaning, we are your preferred choice.
Other Reasons For Annual Cleaning
The benefits of annual cleaning include not only looking good but also protecting your painted and vinyl surfaces from algae and mold. Because we get it done right the first time, and make sure our customers are 100% satisfied, we have never received a negative review from any of our customers.
Great Customer Service
As part of our commitment to our customers, we treat them as members of our family, and we wash their houses and businesses as if they were our own.
Contact Us
If you're looking for top-quality commercial or residential pressure washing services, look no further than Prime Pressure Washing & Painting. We are always happy to answer any questions you may have about our services, and we are committed to delivering excellent customer service. So why wait? Give us a call today at (225) 286-9274 and see what we can do for you!