Commercial Pressure Washing and Soft Wash Services That Will Blow You Away
Are you tired of seeing your commercial property covered in dirt, grime, and debris? Do you want to give your business a fresh start? Look no further than Prime Pressure Washing & Painting! Our commercial pressure washing and soft wash services are the perfect solution for businesses in Baton Rouge, LA, and the surrounding areas.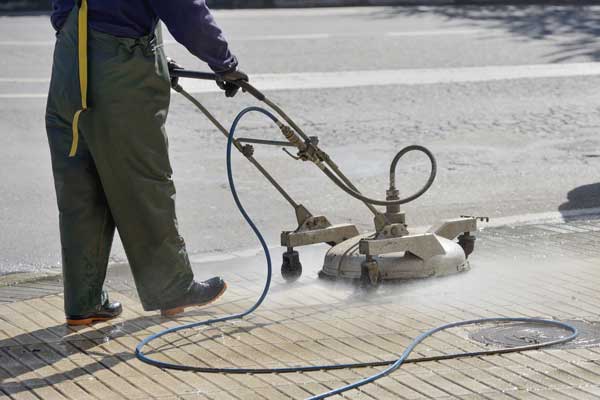 Why Choose Prime Pressure Washing & Painting?
When it comes to commercial pressure washing, Prime Pressure Washing & Painting is the best in the business. With over ten years of experience, we know exactly what it takes to make your property look brand new again. We use only the best equipment and techniques to ensure that every inch of your property is thoroughly cleaned. And when it comes to our painting services, our team works quickly and efficiently, leaving your property looking better than ever.
Our top-notch customer service is just the icing on the cake. We pride ourselves on providing exceptional service to our customers, every time.
Here are some of the commercial pressure washing services we provide:
Soft wash: Unlike traditional high pressure washing, we dial down the pressure and rely on eco-friendly detergents to help achieve the same results from high pressure – improving your property while preventing any damage.
Building washing: Remove dirt, grime, and other debris from the exterior of your building with our building washing services. We can handle any size building, no matter how big or small.
Concrete cleaning: From sidewalks to parking lots, we can clean any concrete surface on your property. Our techniques ensure that even the toughest stains are no match for us.
Fleet washing: Keep your fleet of vehicles looking brand new with our fleet washing services. We can clean any type of vehicle, from trucks to buses to boats.
Parking Lot Cleaning
Drive-Thru Cleaning
Contact Us Today
Ready to give your commercial property the care and attention it deserves? Contact Prime Pressure Washing & Painting today! Our team is standing by to answer any questions you may have and to schedule your commercial pressure washing service. Don't wait any longer—give us a call at (225) 286-9274 today!